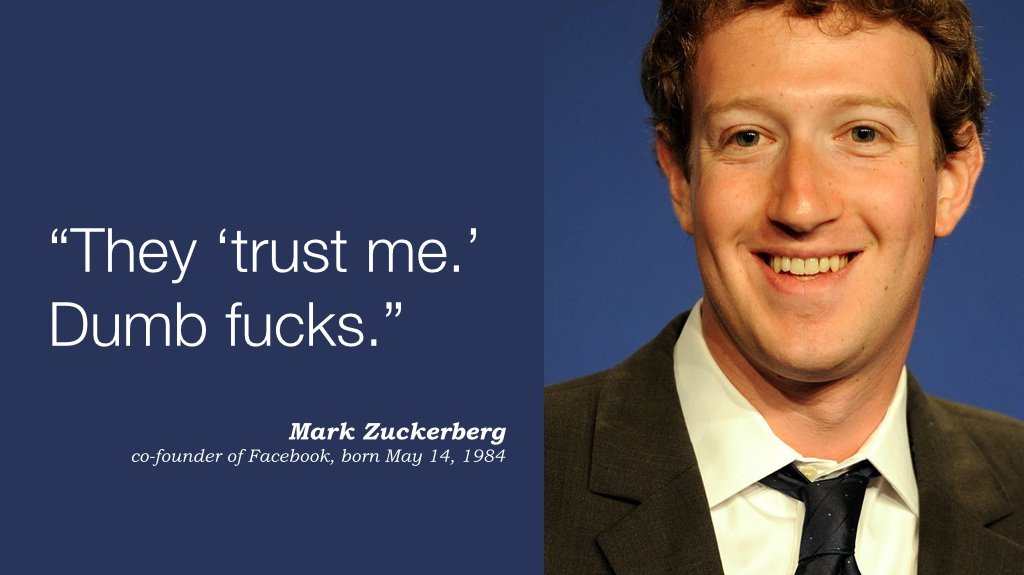 Notable Articles
How to Defeat Facebook
Don't use Facebook. Close your account.
Delete Facebook applications.  If you ever used it on your phone, restore the phone back to the factory state (you will loose everything).  If you had "cloud services" enabled (you should never use cloud services!), then it will simply restore Facebook.  You need to uninstall Facebook.
Use Signal or Telegram for messaging.  WhatsApp is owned by Facebook and they spy on you.  Also, it's not secure and has tons of back door bugs (on purpose).  Apple's built in iChat is not truly secure either – the data is stored on Apple's servers and can be intercepted since they have the encryption keys.  This is what law enforcement does to get your iChat phone logs and chats.  Classic SMS text messaging is by far the worst and should never be used.
Use VPN.  If you use a VPN company that is US based,  you're basically not getting any privacy due to jurisdiction and US Laws.  You have to use companies that are out of US jurisdiction like AirVPN.
Do not give geolocation permissions to anything related to Facebook.
Use ad/tracking blockers like Ghostery, Disconnect, HTTPS Everywhere.